How high's the water, mama?
Looking out my window, I can see the rain has
finally
stopped, after soaking us all morning.
Pat Welch's river page
shows that pretty much every significant watershed in Oregon is spiking at or above flood stage. You can see how fast the water's risen over the past couple of days here (click on image for better view):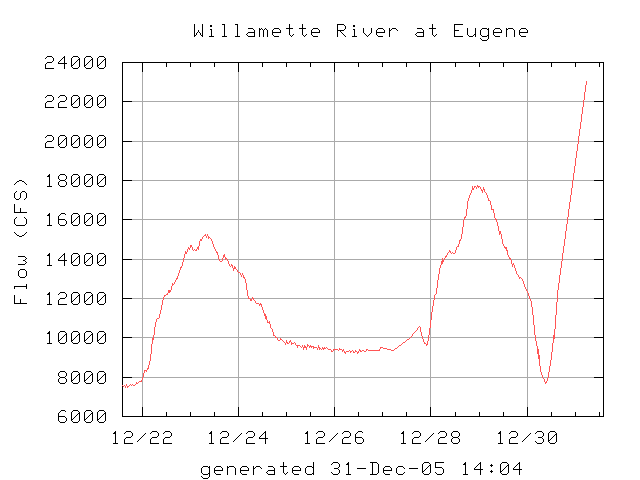 The following pictures were taken of the Willamette River in Eugene (north of the Greenway footbridge) this morning, around 11 AM. This stretch of river is about 1/8 of a mile from our house. We're not in any danger from the river - to reach us, the river would have to rise another 8 or 9 feet within a basin that averages between 1/8 to 1/4 mile wide. If it rains that much, I'm thinking we'll be having other problems to worry about.
There's a large island here that usually divides the current, with the main flow on the far side of the island. All you can see now are the trees.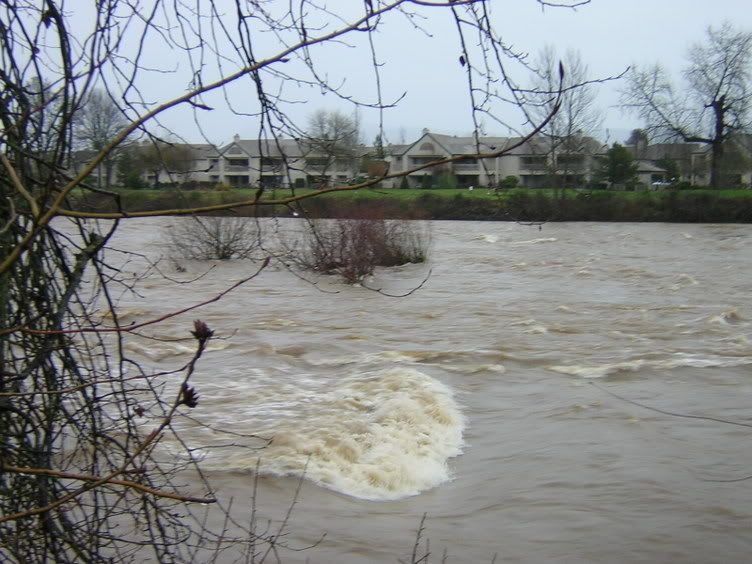 The forecast is calling for rain until Wednesday, slacking off after that to showers.
I've been desperately wanting to go boating for some time, but I
looooooooove
my new kayak too much to risk an unplanned swim as my boat floats to Portland: